Benefits of Refurbished Industrial Rollers
Industrial rollers are essential components in many industries, from packaging to paper & media handling applications. However, like all equipment, they will eventually need to be replaced to maintain performance. Instead of purchasing new rollers, refurbishing existing ones may be a cost-effective and efficient alternative. In this post, we will discuss the benefits of refurbishing industrial rollers.

What is a Refurbished Industrial Roller?

A refurbished roller is an industrial roller that has been previously used and restored to a like-new condition. This process can typically involve several steps, including but not limited to inspecting, machining, cleaning, molding, and testing to ensure the part matches the original manufacturing requirements. Refurbishing industrial rollers is an alternative option to purchasing new rollers to save costs and extend their lifecycle.
Benefits of Refurbished Rollers
There are several benefits to using refurbished rollers. One major advantage is that it can be a cost-effective solution to reduce machine downtime or may have specialized rollers that are difficult to source, especially for large industrial applications. Take high-speed industrial printers as an example. There are many rollers employed in this application that are subjected to significant wear and tear caused by the constant movement and handling of abrasive paper. Refurbishing these rollers to their original condition, rather than replacing them with new ones, can extend their lifespan and maintain efficiency – ultimately resulting in improved performance and significant savings in the long run.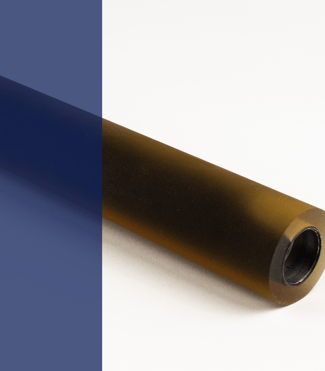 Here are some additional advantages to consider when evaluating whether refurbishing rollers is the right choice for your application:
Benefits of Refurbished Rollers
Cost-effective solution than purchasing new rollers
Parts may have quicker lead times with limited specifications or tooling needed
Provides a more sustainable option to reuse existing components
Can fulfill smaller volume requirements
If you are seeking polyurethane manufacturing assistance, complete our design tool, here, or download our material data sheet below - we'd be happy to help!