Designing with Conductive Polyurethanes
Conductive polyurethanes can play a significant role in many mechanical operations, including but not limited to medical, digital printing & imaging, and packaging devices. This powerful combination of electrical conductivity and superior physical properties makes conductive polyurethanes ideal for dissipating static build-up or transferring an electrical charge that may otherwise be difficult to achieve using other materials. Below, we share a few examples of how conductive polyurethanes can be implemented in your product design.
Paper Transport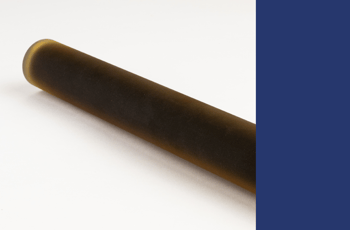 The Problem: A global OEM returned to MPC to develop rollers that included demanding material specifications. Their new product line of high-speed printing presses consisted of powdered toner, which emitted particles during the printing process. Because of this, the product required a higher Coefficient of Friction (COF) to guide the paper smoothly out the device. Moreover, the material needed to be highly conductive to pick up the remaining toner particles to produce high-quality prints.

The Solution: MPC developed a custom formulated Durethane® C technology that provided a specific blend of COF and conductivity through its rapid prototyping process. This flexibility enabled the OEM to support MPC's R&D efforts to quickly ramp up to production demand.

The Result: MPC's custom formulated Durethane® C technology met demanding properties that improved the system's overall performance. As a result, the OEM successfully entered a new market with less maintenance.
Automated Robotics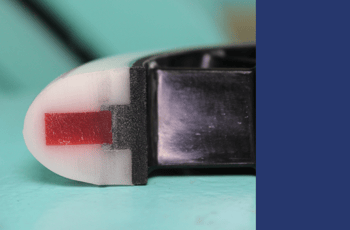 The Problem: A rising AI and Robotics firm turned to MPC for improved quality. The existing application was originally designed with standard off-the-shelf wheels, which exhibited static buildup and extreme wear after a short time of continuous operation.
The Solution: To increase product life and eliminate static, MPC proposed a dual-layer composition and its Durethane® C technologies. This concept enabled MPC to custom-formulate one material to improve wear resistance and another material to meet specific conductivity requirements for optimal performance.
The Result: The inclusion of MPC's dual-layer concept and custom formulated Durethane® C technologies significantly improved product life and machine uptime in the operation of the customer's robotic systems.
Semiconductor Pins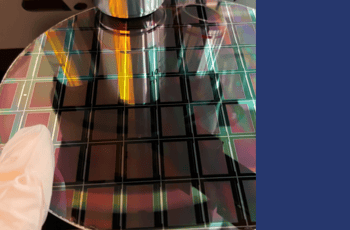 The Problem: A global OEM in the semiconductor industry turned to MPC to develop pins involved in the manufacturing of semiconductors. This product was deemed critical as it comes in direct contact with sensitive technology and required high abrasion resistance, COF for improved grip, and electrical conductivity to prevent any unwanted electrical charges.
The Solution: Working directly with the OEM, MPC provided a custom formulated Durethane® C technology that displayed improved abrasion resistance, precise COF, and conductive properties to eliminate static build-up from the system while transporting the media.
The Result: MPC successfully developed a product that met exact performance requirements. This effort enabled the OEM to improve the reliability of their device in which significantly lowered maintenance costs.
Conclusion
Conductive polyurethanes can play a key role in a wide range of applications. When determining a material, it is important to consider the product's key physical properties and requirements for optimal performance. If you are seeking material assistance for your product design that requires semi-conductive properties, complete our design tool, here, or download our material data sheet below: